Equine Facilitated Wellness
Wellness with Horses in Wawa, ON
River Edge Wellness with Horses in Wawa, ON offers the EFW method of being with horses. Horses have a willingness to connect with humans, which has helped many individuals better understand their situations and life experiences.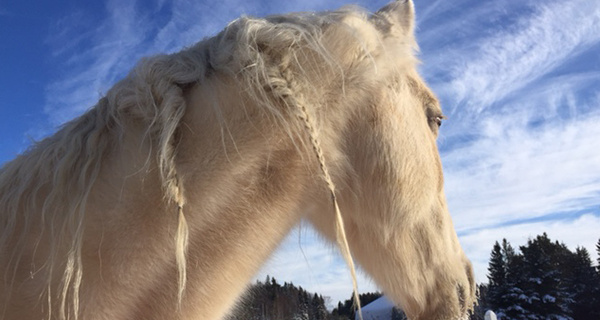 Why Include Horses in Therapy Sessions?
Horses have been around for thousands of years. From living completely wild in nature, to becoming human companions, their roles have changed over time. Today, they are now co-therapists and healers helping people struggling with anxiety, depression, stress, and more.
Through the equine facilitated wellness (EFW) approach, horses are considered sentient beings and partners in building relationships. This approach is based on working together toward balance and well-being, giving individuals a holistic approach to achieving wellness.
Here, Laurie and her horses will help you achieve wellness through an approach that focuses on connection. This may allow you to have a clearer understanding of situations, giving you an idea of what steps you should take.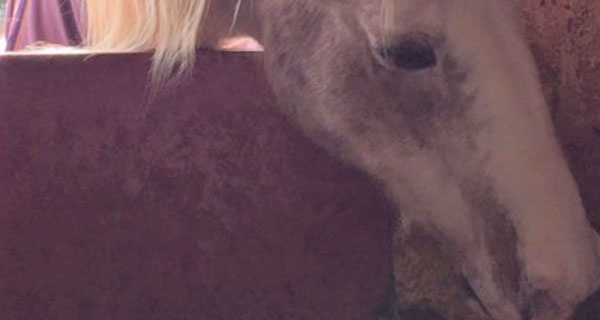 Equine Facilitated Wellness Practice

The EFW Horse is a Willing Partner/Co-Facilitator
Naturally Suited to Emotional and Somatic Work
Present Focused and Connected to Their Environment
Large Capacity for Social Connection and Relationship
Looks like playing with horses

Looks like nothing is happening
Looks like horsemanship skills
Is connection with good results
Is measurable
Has meaningful "aha" moments
Has helped me when feeling "stuck"
We recognize the horse as a sentient being with emotions, preferences, and gifts.
Horses need to be allowed to "express opinions."
Horses are treated as individuals.
We never abuse a horse physically or emotionally or allow anyone else to abuse a horse in our care.
EFW-CAN Code of Ethics

This Code of Ethics is intended to be used as a guide by EFW-CAN members to assist them in providing equine
facilitated wellness services that reflect the highest standards of ethical practice, professionalism and
integrity. This Code is intended to be used in addition to other applicable professional codes (counselling,
social work, nursing, etc.). The Code of Ethics is based on four principles that are fundamental to the practice
of equine facilitated wellness.
Principle 1: Respect for the rights and dignity of human and equine individuals, and promotion of well-being
for participants.
Guidelines:
1) Members are guided by consideration for the physical, mental, emotional and spiritual health of all
involved.
2) Members serve individuals regardless of race, ethnicity, nationality, creed, gender, religion or sexual
orientation.
3) Members ensure the respectful treatment of the equine as a sentient being, partner and co-facilitator.
Members are aware of the impact of emotional work on equines and safeguard their physical, mental
and emotional well-being.
4) Members obtain free, informed consent for all services provided, and, in the case of minors, obtain
both the assent of the minors as well as the consent of their legal guardian(s).
5) Members respect participants' right to privacy and disclose information only with valid written consent
from participants and/or their legal guardians, in accordance with legal obligations and professional
standards.
Principle 2: Professional competence and sound judgment in the service of responsible caring for all human
and equine participants.
Guidelines:
1) Members adhere to the highest professional standards in all aspects of their work with both equine
and human participants.
2) Members accurately represent their level of education, experience and professional practice. Members
only offer services within the scope of their expertise and competence as outlined in the EFW-CAN
Scope of Practice agreement.
3) Members accurately represent to human participants the possible benefits, risks and outcomes of
activities. Members strive to maximize benefits and minimize potential harm to both human and
equine participants at all times.
4) Members always engage in responsible caring for human participants. Members must remain
cognizant of the fact that clients are often vulnerable physically, mentally and/or emotionally and it is
the duty of practitioners to ensure their safety and well-being at all times.
5) Members always engage in responsible caring for equine participants. Members understand that their
equine partners are completely dependent upon their stewardship, and do their utmost to meet their
psychological and physical needs. This includes ensuring that equines have adequate time for play,
socializing, turnout, and rest, and that they are allowed to retire from this work when needed
regardless of age. Additionally, members must have an in-depth understanding of each equine's
unique characteristics, as well as herd dynamics. Members engage with other professionals as needed
to ensure equines are provided with appropriate day-to-day care, medical care, and any other care and
support needed for their health and well-being.
6) Members use the highest degree of professional judgment to determine the appropriate level of
contact between humans and equines, and seek to avoid physical or psychological harm to humans
and equines in all cross-species interactions.
7) Members strive to stop or offset any harm to human or equine participants immediately upon
becoming aware of its likelihood or actual occurrence. This is to be done by terminating the activity or
taking other appropriate remedial action.
8) Members maintain professional competency through continued education, skill development, personal
growth, peer consultation, and supervision. At a minimum, members meet NAEFW's continuing
education requirements.
9) Members maintain appropriate records of all equine facilitated wellness interactions and activities.
10) Members refer to other professionals when this is in the best interest of human or equine participants.
Principle 3: Integrity and honesty in relationships with human and equine participants.
Guidelines:
1) Members aspire to the highest degree of integrity in all professional relationships. They take
responsibility for their actions and would never take advantage of or otherwise exploit others for
personal benefit.
2) Members demonstrate openness to and respect for colleagues and other professionals.
3) Members honour all professional and volunteer commitments.
4) Members negotiates and clarifies the fee structure and payment policy prior to the initiation of service,
and charges only for services rendered.
5) Members do not harass, intimidate, frighten, confuse, or otherwise act against the best interests of
equine or human participants.
6) Members model fair and respectful interactions with all participants and are aware that both
purposeful and incidental interactions communicate certain messages to human and equine
participants.
7) Members avoid providing services to human participants with whom they have sexual relationships,
either past or present. They follow relevant professional standards with regard to engaging in romantic
relationships with former clients.
8) Members avoid dual relationships (familial, supervisory, financial, etc.) whether they are current or
from the past, when these relationships may adversely affect the provision of professional services.
Where a dual relationship exists, members take immediate steps to offset any harm that may occur.
9) Members agree to address any personal problems, substance use problems, mental health problems,
psychological distress, or legal problems that may interfere with their judgment or performance.
Members agree to immediately seek consultation and take appropriate remedial action should their
judgment or performance become impaired.
Principle 4: Responsibility to society and the profession
Guidelines:
1) Members commit to continuous professional development through ongoing education, consultation,
and supervision.
2) Members agree to abide by this Code of Ethics for the protection of participants (human and equine),
the public, and the profession.
3) Members agree to provide training to all personnel and volunteers with regard to the content and
application of the Code of Ethics, and to address any related questions or concerns.
4) Members agree to keep their memberships with EFW-CANand other relevant professional
organizations up-to-date.
5) Members take steps to ensure the culture and environment at the barns in which their equine partners
reside are congruent with this Code.
6) Members abide by all federal, provincial and municipal laws.
www.equinefacilitatedwellness.org
July 2016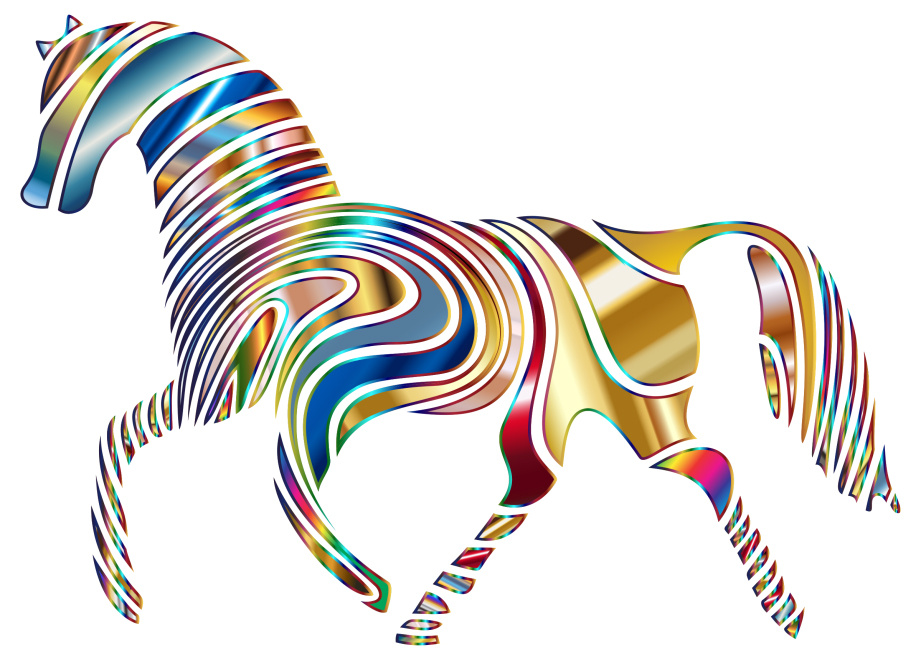 How to Be Comfortable With Uncertainty – By Laurie Cavan
"I think this is an important point, (uncertainty), and speaks to orienting to our environment. Maybe the additional reflective piece is how we notice our 'felt' understanding of what we are observing. Perhaps by expanding outward to what surrounds us, we can be actively reflective in what we are drawn to, or unconsciously avoid? What this could be better described as an "Indigenous holistic theoretical orientation" (Absolon, 2010), and that we are always interacting: we should try to consider "the influences of the whole on our individual and collective being"(p.76). This concept of "you must practice what you know and be what you do" (p.85) speaks to a 'living' act of being present in your life. Perhaps the act of reflection as an activity rather than introspection can contribute more to a social justice outcome."
Absolon, K. (2010). Indigenous Holistic Theory: A Knowledge Set for Practice. First Peoples Child & Family Review. Volume 5, Number 2. 2010. Pp. 74–87.